Fitness Resources
Use our Bootcamp Calorie Counter to make sure that you have enough energy to workout & lose weight
Walking is a fantastic "low impact" way of burning calories. Use this calculator to work out your calorie loss.
Strength & Resistance Training is an integral part of any fitness program. Use this to work out your one rep max.
Location & Directions To Bootcamp Boston
Our studio/gym is located at 200 Terminal St, Charlestown, MA 02129 on the 3rd floor of the Charlestown Maritime Center. To get to the center you will need to turn left off of Terminal Street and go under the Tobin Bridge - the center is located at the far end of the road. Our Gym is on the 3rd Floor. There is a free secure parking lot whose gates will be open during gym opening hours.
If you are using a GPS, this will actually take you to 50 Terminal Street
View Larger Map

Book A Class
Access By Public Transport
We are a mile and half from North Station. From here you can take the 93 Bus to Chelsea Street (by the Navy Yards). From here it is a half mile walk to our studio, heading away from the city and towards the Harbor/Mystic river. For a map showing these directions please use "Google Maps" to plan your route.
Coming On Medford St From Sullivan Square Rotary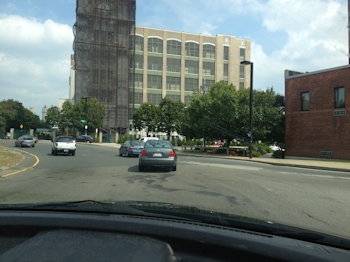 After taking a left at the traffic lights from Medford Street, you'll find yourself on Terminal Street...

As you approach the bridge, you'll see 200 Terminal Street on your left. At the end of Terminal Street, you'll be presented with the choice to go left or right. You will take a left to enter the parking area for 200 Terminal St (This is under the Tobin Bridge).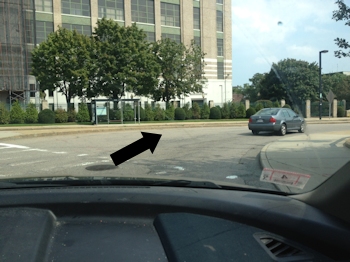 This will take you under the bridge, in the direction of the water (as you drive on you will see Boston Autoport to your left)...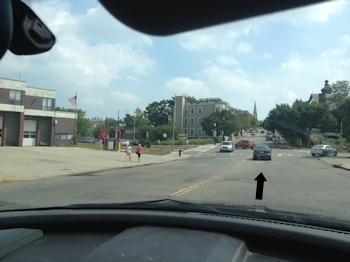 In front of you will be a big blue sign for the Charlestown Maritime Center. Stay just to the left of the sign to enter the gated parking lot for 200 Terminal St. This gate will be open during Krav Maga Yashir's hours of operation.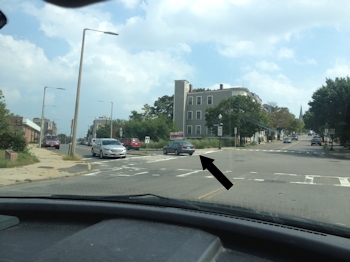 This is the entrance to the Carpark. Park and enter the building on your left (this is 200 Terminal Street). Take the elevator to the 3rd Floor. The entrance to our training facility is on the left.